DENVER JUSTICE & PEACE COMMITTEE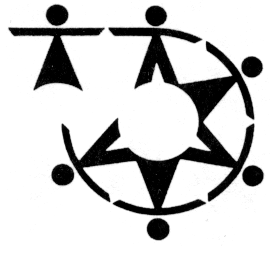 April 16, 2012 Dear Justice and Peace friends:
What do the cities of Cajamarca, Peru and Denver, Colorado have in common?  The Newmont Mining Corporation!  Yes, the Denver-based corporation, Newmont, operates one of the largest gold mines of the world in Cajamarca.
Very impressive…except for a big problem:  the people of Cajamarca oppose the vociferous expansion of the mine; the massive destruction and contamination of their water and environment; the extermination of their agricultural industry; the decline of their health; the growth of poverty in the region; the increased violence and human rights violations–all because of irresponsible gold-mining by Newmont.
That's why DJPC's MineWatch project needs your help. Can you join us in telling Coloradans about Newmont's shady operation in Cajamarca?  Schedule a MineWatch presentation at your church or school, in your home or at a civic organization to which you belong.
GOAL  $5000—-

RAISED TO DATE—- $1300

THANK YOU WHO ALREADY DONATED!

We are in the middle of our 3-month fundraising campaign to raise $5000 so that MineWatch will be able to continue to hold Newmont accountable to the people of Cajamarca.   MineWatch's community outreach efforts require lots of time and money as we stand up to the giant corporation, Newmont.  Can you help us meet this challenge by June 15th, in order to match a $1000 donation from an anonymous donor?  You can donate on-line now by simply clicking  on

DONATE HERE

.

You can also mail checks made to "Denver Justice & Peace Committee Education Fund", P.O. Box 12403, Denver, CO 80212.  Your donation is tax-deductible.
Thank you for your donation and participation.
For a more just and peaceful world,
Jerry Stookey
DJPC Program Director
Denver Justice & Peace Committee
P.O. Box 12403
Denver, Colorado 80212 USA
Tel. 303-623-1463
www.denjustpeace.org
--
Denver Justice & Peace Committee
P.O. Box 12403
Denver, Colorado 80212 USA
Tel. 303-623-1463
www.denjustpeace.org